The Wicked Whispers in France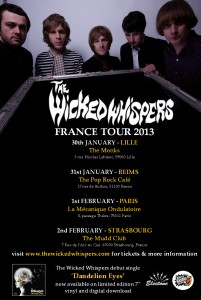 The psychedelic Liverpool-based band The Wicked Whispers will play a few shows in France in late January – early February.
A good occasion to get your hands on their brand new 7″ single "Dandelion Eyes", an absolute killer 60's psych tune. More info on the tour in the Shows section.