The Kumari on tour in France!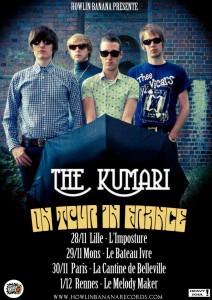 The Kumari will be playing a few shows in France at the end of November,
to promote the release of their debut single "Fall In Love With The Sun" on Heavy Soul Records.
Check out the tour dates in the "Shows" section, and make sure to catch one of their gigs!