The Fuck Knights in Paris!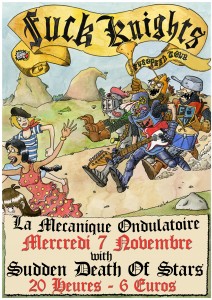 Coming all the way from Minnesota, The Fuck Knights will make a stop in Paris on the 7th of November.
An amazing live act, not to miss if you're around at the time! The show will take place at La Mécanique Ondulatoire with Sudden Death Of Stars from Rennes as support band, see ya there!